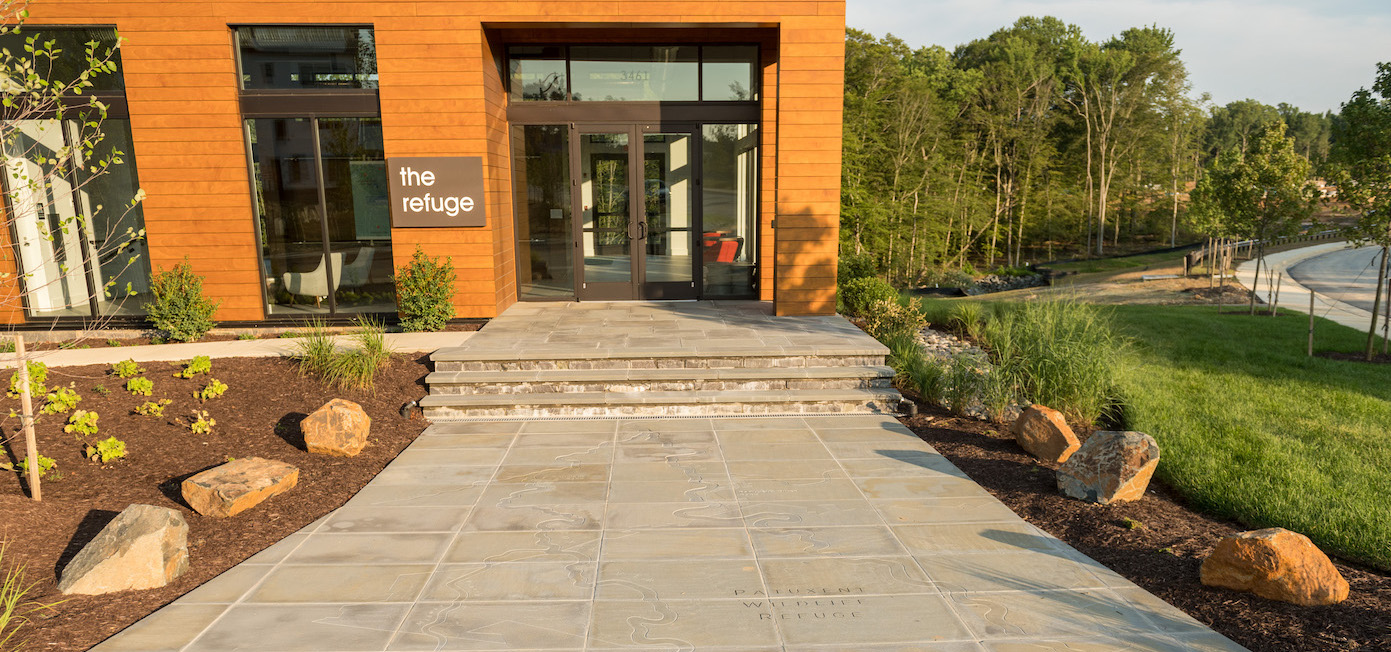 Local Artist Makes Impression at Watershed
A large-scale sculpture that honors the local environment, created during the stay-at-home order, is set to be unveiled—but getting it to its destination will take some doing.  
Watershed, a sculpture by artist Eddie Lavin of Chesapeake Beach, came to life behind the SoCo Arts Lab in Tracy's Landing. The sculpture is made out of thermal bluestone from a quarry in Pennsylvania and weighs in at eight tons and measures 750 square feet. 
The three-dimensional map of the refuge including the Patuxent River and its tributaries allows rainwater to flow through the crevices once the sculpture has been installed in its permanent spot outdoors—a Laurel business park's community center.